Tinley Park, IL and Orland Park, Oak Forest, Mokena, Frankfort, Homer Glen, Crestwood, New Lenox, Palos Heights, Palos Park, Midlothian & Alsip
Tinley Park Plumbing, Air Conditioning and Furnace Service
$25 Off Any new water heater installation
Comprehensive HVAC Service in Tinley Park, IL And Orland Park, Mokena, Oak Forest, Frankfurt, Crestwood
Lakehouse Plumbing, Heating & Cooling, Inc. is fully licensed, bonded, insured and services the South and Western suburbs. Dennis Jones, a Tinley Park resident of 25 years, has over 30 years of experience in residential and light commercial heating and air conditioning. His nephew, Tony Jones, a licensed Plumber from Oak Forest, has over 15 years of experience in residential and commercial plumbing and HVAC. Lakehouse Plumbing, Heating & Cooling, Inc., can service all your Plumbing, Heating and Air Conditioning needs. We stand by our quality craftsmanship and offer professional services at affordable rates.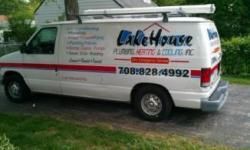 Lakehouse Plumbing, Heating & Cooling,Inc. is an authorized Rheem Dealer and is proud to feature quality Rheem Water Heaters, Furnaces and Air conditioning systems.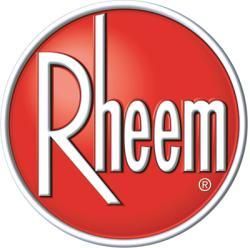 At Lakehouse Plumbing, Heating & Cooling Inc, our goal is to offer the most reasonably priced HVAC work in Tinley Park, IL. Because we value our customers, we do everything we can to keep service costs down without skimping on quality. We also pride ourselves on our:
Licensed and insured HVAC contractors

Continued excellence in workmanship

Industry experience

Flexible appointments

Prompt service

Wide selection of parts and equipment      
Don't Skimp on HVAC Service
HVAC work requires skill, so when you need a new part or system installed, repaired, or maintained, let Lakehouse Plumbing, Heating & Cooling Inc handle the task from start to finish. When you work with us, you'll have a dedicated HVAC professional available to answer any questions that arise and update you every step of the way. To schedule an appointment for an on-site estimate, call Lakehouse Plumbing, Heating & Cooling Inc today. If you need a qualified plumber, look no further than Lakehouse Plumbing, Heating & Cooling Inc. As an established plumbing company in Tinley Park, IL, our goal is to provide consistent service on all jobs large and small. Whether you're looking to have a basic fixture repaired or want more extensive plumbing work done, we're the team to enlist. 

Please click the link below to write us a review on Google. We are always looking for feedback from our valued customers.
Dennis was a class act, he gave me options and was very reasonable with price for a new AC unit. I am alway weary of reaching out to contractors, I saved Dennis's number and is my preferred vendor for heating and cooling going forward. Very pleased. Strongly recommend them!

Dennis and Tony responded immediately to my contact. They came and evaluated my dead A/C. Their price was fair and final installation some of the best work I have seen. Very professional guys and absolutely outstanding experience all around. I unreservedly recommend them for all things HVAC/Plumbing. They now have a customer for life.

Lakehouse has always been there when I need them. When my AC broke on the hottest day of the year, Tony and Dennis were there to fix it. When my water heater broke, they installed a brand new unit the same day. Don't hesitate to call Lakehouse!

I've used Lakehouse for air conditioner issues, a few plumbing problems, and also had them replace a hot water heater. They are very professional, and very reasonably priced. I live in Tinley Park, and formerly lived in oak forest, and every time I've called on them they've responded very quickly and gotten the job done in a timely manner. I would highly recommend them to anyone in need of work.

Dennis and Tony are great! Gave me a great price on my water heater. They also took care of my neighbor who needed central air. I would definitely call them again for any future work I need done on my heating, air and plumbing.

- Vanessa Uribe. 5/1/2020

Tony and Dennis have been taking care of our plumbing and HVAC needs for years. They offer exceptional service, arrive promptly when they say they will, and do quality work. I would not hesitate to recommend them to anyone looking for honest, trustworthy professionals.

- Robert Davis. 4/31/2020

Dennis and Tony are very informative, professional and I am so thrilled with their work. They installed a smart thermostat for us, then replaced our furnace and humidifier. Great work, everything was beautifully done!

- Anna Shannon. 10/22/2019

Dennis and Tony replaced a hot water heater for me awhile back and because of their wonderful customer service I also just recently had them install a new furnace when our 19 year old furnace finally quit. They were quick to come out and even cleaned up after themselves. They are kind and truly genuine people who care. I would highly recommend Lakehouse plumbing for honest people and a fair price!

- Marilyn Zanelli. 10/5/2019

Very pleased with this company they went above and beyond to assist me. Very professional! I will gladly recommend this company to everyone.

- Anne Ciccone. 8/21/2019

Dennis and Tony showed excellent customer service and were able to answer all my questions, I would recommend this company to any of my friends or family members

- Paul Jalcovik. 7/12/2019

Incredible Service: 5 STARS - First I would like to thank Dennis and Tony for their tremendous help and expertise in aiding me in making my furnace and A/C decisions. Of course my A/C went out on one of the hottest days of the year. I contacted LakeHouse on a Sunday and my telephone call was returned very timely. Dennis and Tony came out immediately and diagnosed the problems. They showed up on time, consistently followed up and finished the work on time. They did an exceptional job of installing the furnace and A/C and was respectful of my home. When I was researching furnaces and A/Cs three things were consistently stated: 1) Rheem was the most reliable brand; they had the lowest incidence of needed repair. The quality of the installation was of paramount importance in ensuring the proper efficiency and durability of the units purchased. This was truly accomplished. It was great to work with this company and 2 great guys that truly know their business. I highly recommend this company and will call them for all my heating, cooling and plumbing needs. They are an excellent example of how a contractor should work A++.

- Rosanna Rosie Fahey-Sarniak. 6/3/2019

We have used Lakehouse plumbing and heating 3 or 4 times in past couple of years. They are honest, professional and knowledgeable. I would certainly recommend them for all your hvac and plumbing repairs and installations.

- jeffrey devries. 5/10/2019

Very nice people to work with. They installed our heater/AC/water heater and gave us a good deal. Excellent work, very reliable. Thanks you guys!

I'm very happy that we chose Lakehouse Plumbing. They came out same day, were very professional and did a great job installing a new hot water heater.

Dennis and his partner we're awesome. I had an appointment 9:30am today and they arrived at 9:27 AM to give me an estimate. They checked it and gave me a very reasonable price so when i asked, how soon can we get it eplaced!?!?! Dennis responded, right now. So I said, let's do it. They removed everything around the area to work in, completed the job, cleaned the area they were working at & neatly put everything back. I used my debit card so there was a 4%% up charge that they let me know at the beginning PRIOR to the work being completed. So glad I chose them to replace our water heater.

Dennis and Tony recently replaced my 19 year old water heater and I'm totally satisfied .These guys are knowledgeable, professional, and quick. I called them on Thursday and they were out the next day. Great job! I definitely recommend this company.

Great job installing are heating and air conditioning system very professional answered all of our questions highly recommend

- George Ellis. 8/29/2018

These guys did a great job and were very nice. Everything was done quickly and neatly. We were very pleased with the price and quality of workmanship. They replaced our 30 year old heater and air conditioner in 2 days!! Highly recommend them to anyone!!

- Colleen Ethington. 7/13/2018

I cannot stress enough how awesome these guys were. Due to schedules between me and my roommate, they worked around it and delivered a fantastic system, and every step of the way Dennis let me know what was going on. He also saved me a lot of money by explaining how bigger wasn't better. Hands down, I'd get these guys over and over. And they even made an emergency call at 8:30 on Saturday night. There's going above and beyond the call of duty and these guys absolutely nailed it.

Denis and Toni are exemplary and worthy professionals. They have been coming and servicing my HVAC system for my home for some years now and each time I call them they never disappoint. They come at the best times when I have needed them most and they get it fixed right away. You have no worries with Denis and Toni. Rest assured, they will take care of you as they have for me.

- Yundee Yngson. 5/16/2018

This is an exceptional organization, that cares about its customers. They sold my dad a great A/C unit and completed the installation right away (within 48 hours). Their efforts to help my dad (who is a senior that lives in Orland Park, IL)...they also ensured that a great price was provided. I even spent time shopping their quote, and I was unable to beat it, by any other reputable competitors. I appreciate all they did to help my family.

- Nickolas Fiore. 5/8/2018

Lakehouse does excellent work. Fast and reliable. Awesome install of a new AC unit. They were fast and clean. would recommend highly.

Dennis and Tony came out right away when we called about our air conditioner not working. They were wonderful - explained everything and got our unit working quickly. We wouldn't hesitate to recommend them highly to anyone. It isn't easy to find good people these days and these guys are the best. We won't hire anyone else to do our heating/ac and plumbing.

Dennis and Tony were very professional. Dennis is very informative and really explains everything well. They did an excellent job on installing a new furnace in my household. The price was very reasonable. If I ever need any help with plumbing, heating, and cooling, I will definitely reach out to them. I highly recommend!

- Michael Tran. 11/11/2017

I have used this company multiple times and they have always been prompt and professional. I had my water go out in my kitchen sink and they came to my house immediately even though they had a family emergency in the morning. This is the only company I will ever use for heating cooling and plumbing.

- Brian Knott. 10/28/2017

My husband called shortly before three this afternoon and they arrived at 3:30pm. Dennis and Tony were friendly, professional, and explained exactly what was wrong with my air conditioning unit. They not only fixed the problem, they cleaned the condenser and got rid of the hornets that had taken up residence in the unit as well. They took the time to recommend maintenance and offer other services throughout the year as well. Their price was extremely reasonable. I'd recommend them to everyone in the area!

Excellent service. Father and son team that are both so nice and very knowlegable. My go to team from now on!

Dennis and Tony did outstanding work replacing my 2 air condensers. Very satisfied!!! You won't be disappointed.

Called and within the hour, they were at our house diagnosing our problem. Less than 3 hours later we had a new hot water tank installed with the old one hauled away. Very professional, courteous and fairly priced. Would highly recommend!

Lakehouse replaced the furnace ans a/c in my condo. Friendly and professional, they were on time and left the place clean. They were also the best price of all the bids we got. I will recommend them to all my friends.

- John Cortilet. 2/6/2017

Professional service and arrived on time. Dollar for dollar best price for a quality a/c replacement.

- Patrice Capuzzi. 6/20/2016

Called Lakehouse Plumbing, Heating and Cooling when our air went out a few days ago. It was storming and there was lightening, therefore they couldn't come out till the next day. I explained that I was pregnant and also had a 7 month old at home. Dennis was so understanding and offered to wait until the storms ended to help us out. We unfortunately needed a new AC unit and Dennis made us his first stop the next day and fixed everything with a very fair price. He did an amazing job and was the nicest guy I've probably ever dealt with. Thanks Dennis!!!

- Lindsey Balou. 5/4/2016

Very professional, great service and a fair price. They replaced my 23 year old furnace and AC and I am very satisfied and highly recommend Lakehouse.

We hired Lakehouse Plumbing to move and replace an air conditioning unit for our house. Dennis and Tony were outstanding. Very professional and honest. They did great work and communicated with us during the process regarding what they were doing. I would definitely do work with Lakehouse Plumbing Heating and Cooling again.

Called LakeHouse Plumbing for a Basement toilet issue (non-emergency) as part of remodel of a bathroom with some minor water damage. History: My finished basement bathroom (toilet / sink) had some water damage from a leak under the sink. After removing the cabniet and redoing the drywall and installing a new cabinet, when replacing the toliet I found the flange was cracked. Since the flange was secured to the subfloor in concrete and level with the tile, I didn't feel comfortable fixing it myself. Contacted Dennis at Lake House and we scheduled the appointment. I let him know I work from home and was flexible on my schedule. Dennis called the day before to see if we could reschedule as he was working on a sewer job and I had no problem with the change. We set the appointment for the next day. Dennis and Tony arrived exactly on time and performed the work without issue, quickly identifying and setting up a replacement flange setup so the toilet was mounted and secure. It took a little over an hour for the whole project. They also fixed a small copper fitting I was having problems with under the sink. It's a week later and everything is perfect, with no leaks, problems or issues. Dennis and Tony were professional, polite and I couldn't be happier with the way the whole job turned out.

- Daniel Schiff. 11/18/2014

These guys are great! We had a sewer line that was collapsed in several places. As they continued digging, they discovered we needed new pipe all the way to the city line, which is a good 80 feet (and about 14 feet deep). They stuck to their original price, even though it was much worse than originally thought. I'm sure they didn't make money on our project--probably even lost some. We just moved into our house in August, and they knew we got screwed by the previous owner. I was so paranoid about getting screwed on this project too. I had no idea what something like this should cost. But Dennis took the time to explain everything, and I was able to research what a fair price would be. Our cost was well below what others would have charged. The short and sweet on Lakehouse: these are stand up guys, knowledgable, and professional. We'll be using them for all our future plumbing, heating, and cooling needs.

- Ryan Zantingh. 11/14/2014

Lakehouse Plumbing, Heating & Cooling replaced my furnace and air conditioner, their service was prompt, very efficient and they cleaned up after the job was done. The furnace is working perfectly, Can't wait for cold weather.

- Matthew DeMarco. 9/29/2014

Lakehouse heating and plumbing is absolutely wonderful. My new furnace and air conditioning unit is great. Their services are second to none and the product s they use are top rated. I would recommend them to anyone!!!

- Yolonda Horton. 5/23/2014

Professional, honest & extremely knowledgeable! Our furnace was making a funny noise so I called Lakehouse Plumbiing, Heating & Cooling to come out and take a look. The service manager and one of their technicians arrived within 2 hours. They assessed the problem and were able to replace the broken part right then and there. They explained the problem to me and showed me why it was failing. We built our home over 13 years ago and will soon be needing a new furnace, air condiitioner & dual water heaters. We have obtained several quotes for the job. While Lakehouse's bid was not the lowest, we are going to have them do the job based on the equipment they are going to install, their committment to their customers & our past experience working with this reputable company! If you are in need of plumbing, heating or cooling services, you won't be disappointed if you call Lakehouse!!!

I have used Lakehouse Plumbing, Heating & Cooling a few times now (for both plumbing issues and HVAC) and I have had only positive things to say. I don't usually write reviews on the internet but I feel they are worth the recommendation. They always answer or return my calls promptly and are able to get to my house faster than any other company I've called. Once at my house, they do whatever work is necessary quickly, cheaply and correctly. My dad is pretty handy and he is always impressed with the work that I've had done by Lakehouse. It's never fun to need plumbing or furnace repairs but Lakehouse makes it as painless as possible. Now that I've found them, I won't be calling anyone else.

- Victoria Hybert. 4/14/2014

Excellent Service. My furnace broke at 1am when it was -10 outside. I called Lakehouse Plumbing, Heating, & Cooling. I was worried about the pipes freezing in our house that night and they also gave me tips to prevent that from happening. They came out to my house in the morning and fixed the problem right away. I highly recommend Lakehouse and I plan on having them replace my 30 year old furnace and air conditioner this year.
Mon - Fri: 7:00am - 7:00pm Sat: 7:00am - 7:00pm Sun: By appointment